The Team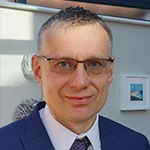 Craig Lambert (PI);
Department of History, University of Southampton
Craig's research focuses on English shipping, maritime communities, maritime logistics and naval operations over the period c.1300-c.1600. He is currently Principal Investigator for a £1million project funded by the Arts and Humanities Research Council, entitled 'English Merchant Shipping, Maritime Communities, and Trade from the Spanish Armada to the Seven Years War, c.1588-c.1765.' He recently completed a project funded by the Arts and Humanities Research Council entitled 'The Merchant Fleet of Late Medieval and Tudor England, 1400-1580': http://medievalandtudorships.org/.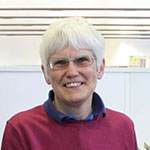 Sheila Sweetinburgh (CI);
School of Humanities, Canterbury Christ Church University
As Co-Director of the Centre for Kent History and Heritage, Sheila's research focuses on medieval and early modern society with special reference to Kent. She has worked on several funded projects, including on 'Medieval New Romney', 'Sandwich in the Middle Ages' and 'Lydd in a Coastal Landscape'. She edited Early Medieval Kent, 800-1220 (2016), Later Medieval Kent, 1220-1540 (2010), Negotiating the Political in Northern European Urban Society c.1400-1600 (2013) and jointly edited Maritime Kent through the Ages (2022). Much of her published work considers a wide range of urban history topics, drawing on the exceptional archives of Canterbury and the Cinque Ports for the period c.1300-1600.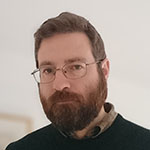 Robert Blackmore (RF);
Department of History, University of Southampton
Robert is a specialist in the history of trade and finance in late medieval and early modern Europe. His research has focused on the socio-economic effects of commerce, and the relationship between political interests and commodity markets. He was awarded his PhD in 2018 by the University of Southampton for his thesis: The Political Economy of the Anglo-Gascon Wine Trade. His monograph, Government and Merchant Finance in Anglo-Gascon Trade, 1300-1500, was published by Palgrave MacMillan in 2020.
Our research centres on three key themes:
Shipping
Our research questions for this theme centre on the development of Kent's merchant fleet. We will investigate the size and geographical distribution of Kent's merchant fleet with the aim of examining key times of change.
Trade
This theme focuses on the types of commodities that were imported and exported from Kent's ports. Our aim is to analyse the direction, flow, and volume of Kent's maritime trade, noting any key moments of change. We will also investigate the interrelationship between Kent's overseas and coastal trade.
Communities
Our aim for this theme is to reconstruct the careers of Kent's shipmasters and merchants, and to investigate the social, familial, and commercial networks that underpinned their communities. In turn, we will examine how the development of such social capital underwrote investment in merchant shipping and trading ventures across the period. Additionally, we will seek to establish how Kent's maritime communities negotiated the changing and often complex national political situation on both sides of the Channel. In this, we will investigate the degree to which cross-Channel integration occurred between seafaring communities.